Android
When you go through the setup wizard in the app - you should see "Choose Your Monimoto" tab. You should see your the serial number of your device, as shown on the label. Tap the red + sign and let the device do the rest.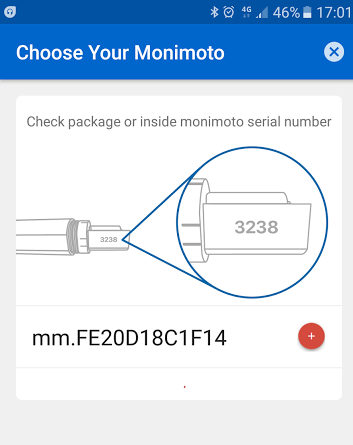 Double check if the batteries are inserted and that the plastic pull tab is removed. If you do not see your Monimoto device on list, tap rescan. If needed, perform that several times. If you see an error message at the bottom, the first thing to do is to restart the Bluetooth on your phone (switch it off and back on), and try to pair again. Some phone models, especially the ones with 6.0.1 Android version, require multiple attempts to connect.
Additionally, if you do not see the device in the "Choose Your Monimoto" tab, try to clean cache and data:
1. Open Settings menu in your phone.
2. Find Monimoto App in the menu, then locate the app.
3. Tap on Storage and clear the data.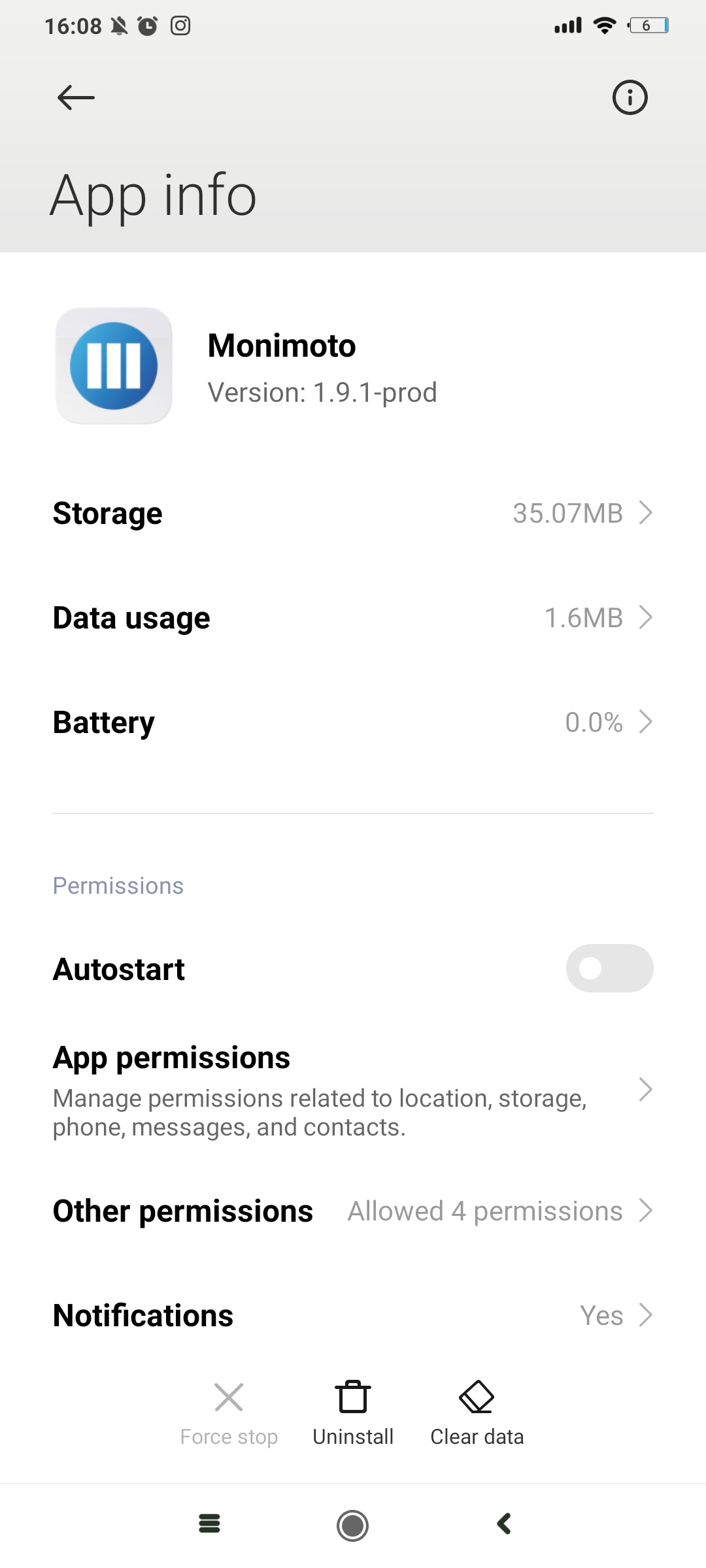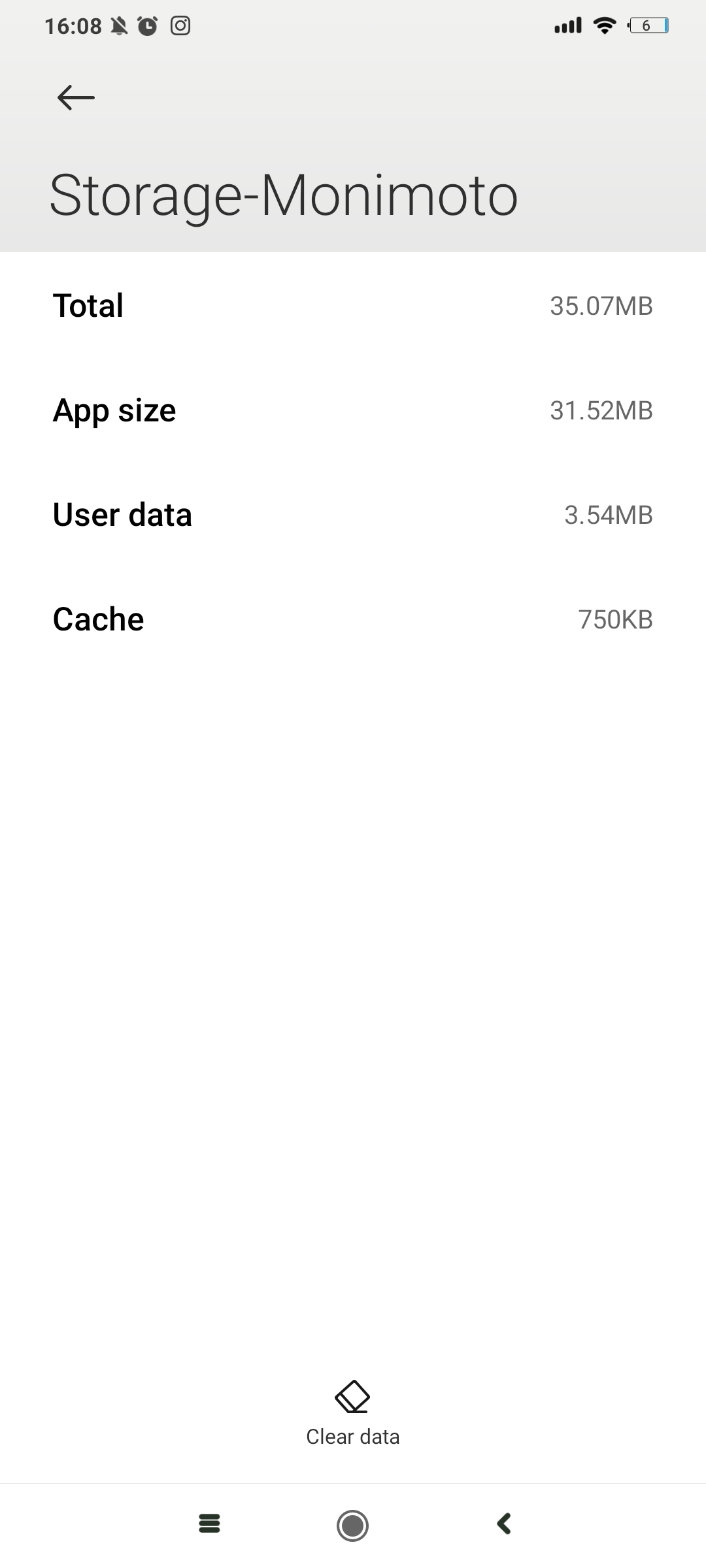 If you are still stuck, try this sequence:
1. Go to Monimoto app ->
2. Home tab ->
3. Upper left corner 'burger' menu ->
4. Long tap (delete) your Monimoto ->
5. (If you have MM1/MM2) Connect Monimoto with batteries installed to computer for 13 seconds ->
(If you have MM5/MM6) Push the small button next to the SIM card and hold it for 3 seconds ->
(if you have Monimoto 7) Push the small button above the batteries and hold for 3 seconds ->
6. Pair like the first time