When you delete Monimoto from the device list in your app, it is deleted from your account and from cloud server.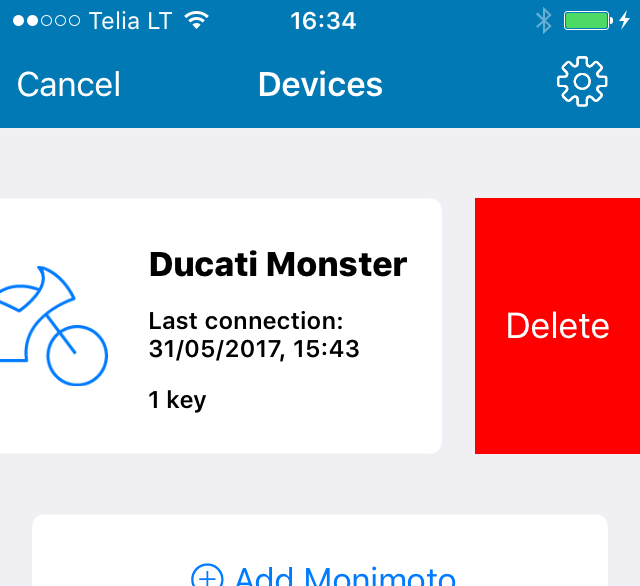 Additionally, iPhone users have to check if device is in the list of paired Bluetooth devices. If it is, delete device from Bluetooth list. Go to phone's Bluetooth settings and choose 'Forget Device':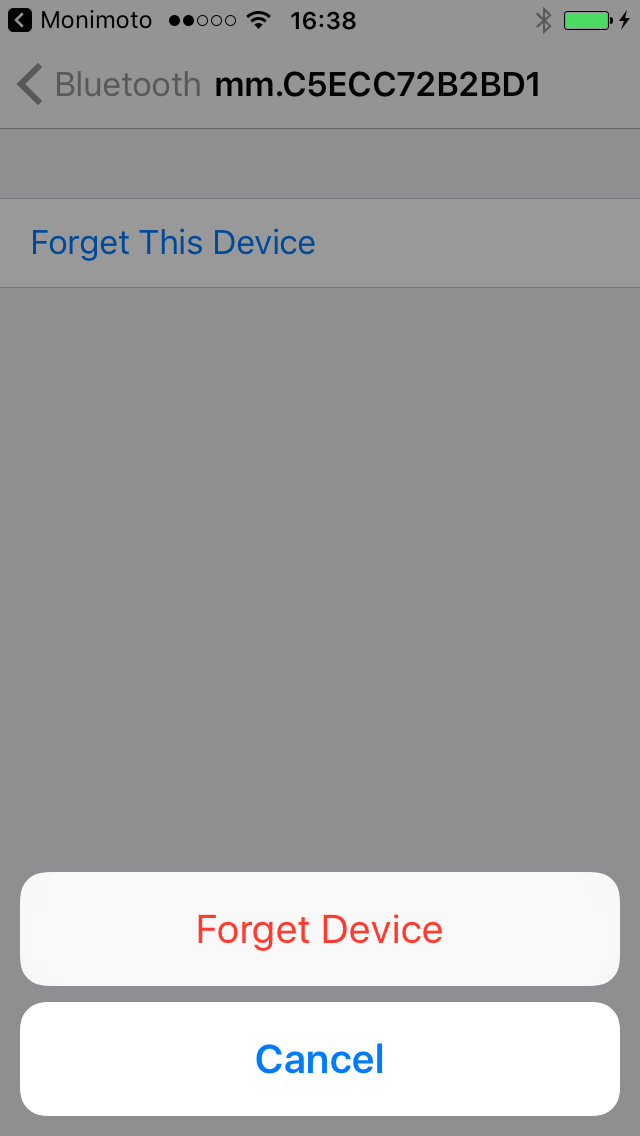 Finally, reset Monimoto by connecting it to your PC / laptop or USB charger (if you have MM1/MM2) or press the button on the Monimoto device for at least 3 seconds (if you have MM5/MM6) 7 seconds (if you have M7).
Then pair it again with your phone as you did during the first setup.