If you are using an alternative local SIM card other than the one you received with your device - you will need to enter APN address settings. You should be able to get it from the GSM operator that the SIM card belongs to. However if you are trying to use a pre-paid SIM card and it is empty - you will most likely not be able to pair Monimoto with your phone until you put money into your SIM card.
If you are using the Monimoto SIM card and were asked for APN settings then:
Enter m2m.tele2.com
leave USER Empty
leave PASSWORD Empty.
This APN is the default factory installed setting and looks like this: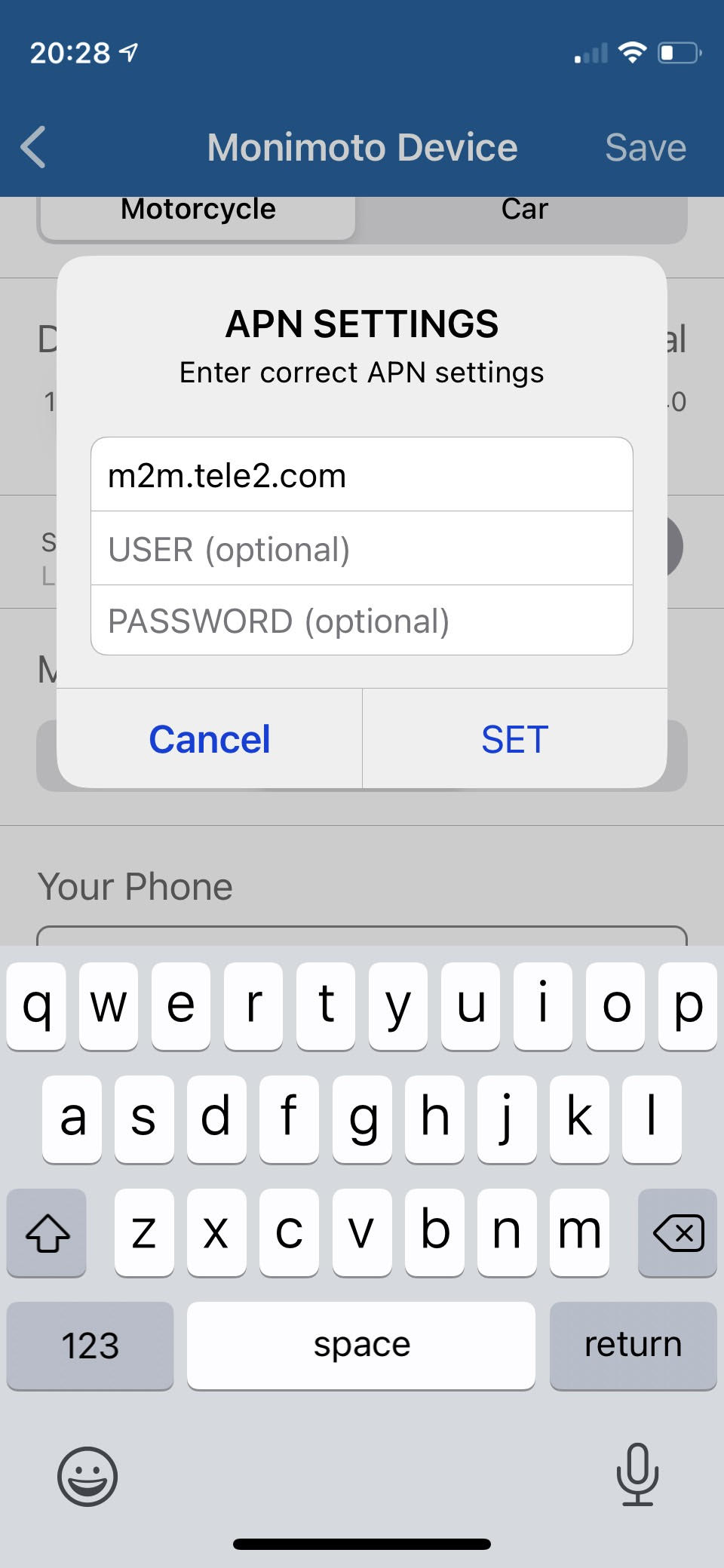 After entering APN Settings, don't forget to hit 'Save' in the top-right corner, otherwise the changes will not be saved.
Note: Paired devices remember APN settings until they are unpaired or reset to default parameters. Whenever a device is rest to default parameters, the APN returns to factory default for our Sim cards. Keep this in mind if you are using an alternative local sim card that is not ours, you will need to re-enter the APN settings and save them after each reset to default / re-pair of your device.