Here we have a video showing how to set up Monimoto:
Download the Monimoto app from the app store. Launch the app - you will be asked to enter your phone number, which will create an account for you. Your phone number is your account ID.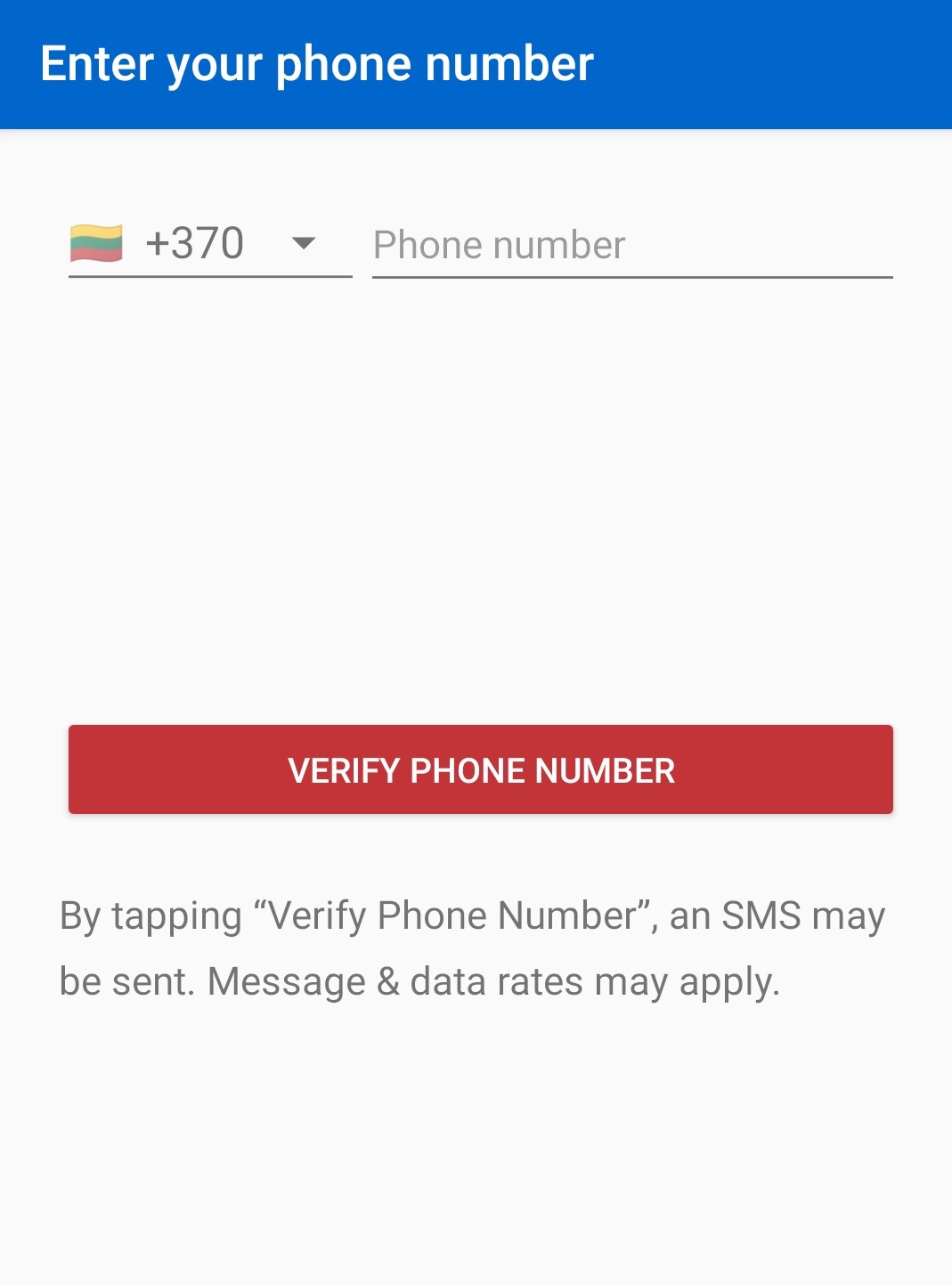 Enter your number and hit "Verify phone number". Enter the confirmation code that you receive by SMS. Usually, Android users are not required to enter codes, as the app inserts it automatically. iOS users do need to enter the code manually.
Make sure Monimoto device, its Key Fob and your phone are very close to each other. Also, make sure that no USB cable is connected to Monimoto (for MM1/MM2 users), as that will prevent your phone from being able to see Monimoto.
Follow the prompts up to when your device is found and you are asked to enter User information. We strongly advise to enter a meaningful name (best to use the name of your vehicle). Phone number you enter here will be the one that you will receive calls to in an event of Alarm mode. You can use a different number than your account ID if necessary, but remember - you will receive calls only to this number! Once you are ready, tap 'Next' and let the app do its part (it will take some time).
Make sure that Bluetooth and location is turned on when you are going through the pairing process!
After the successful pairing process you will see a 'Success!' message and receive text message from your Monimoto. Save this number in your contacts so you can recognize it immediately in case of an Alarm.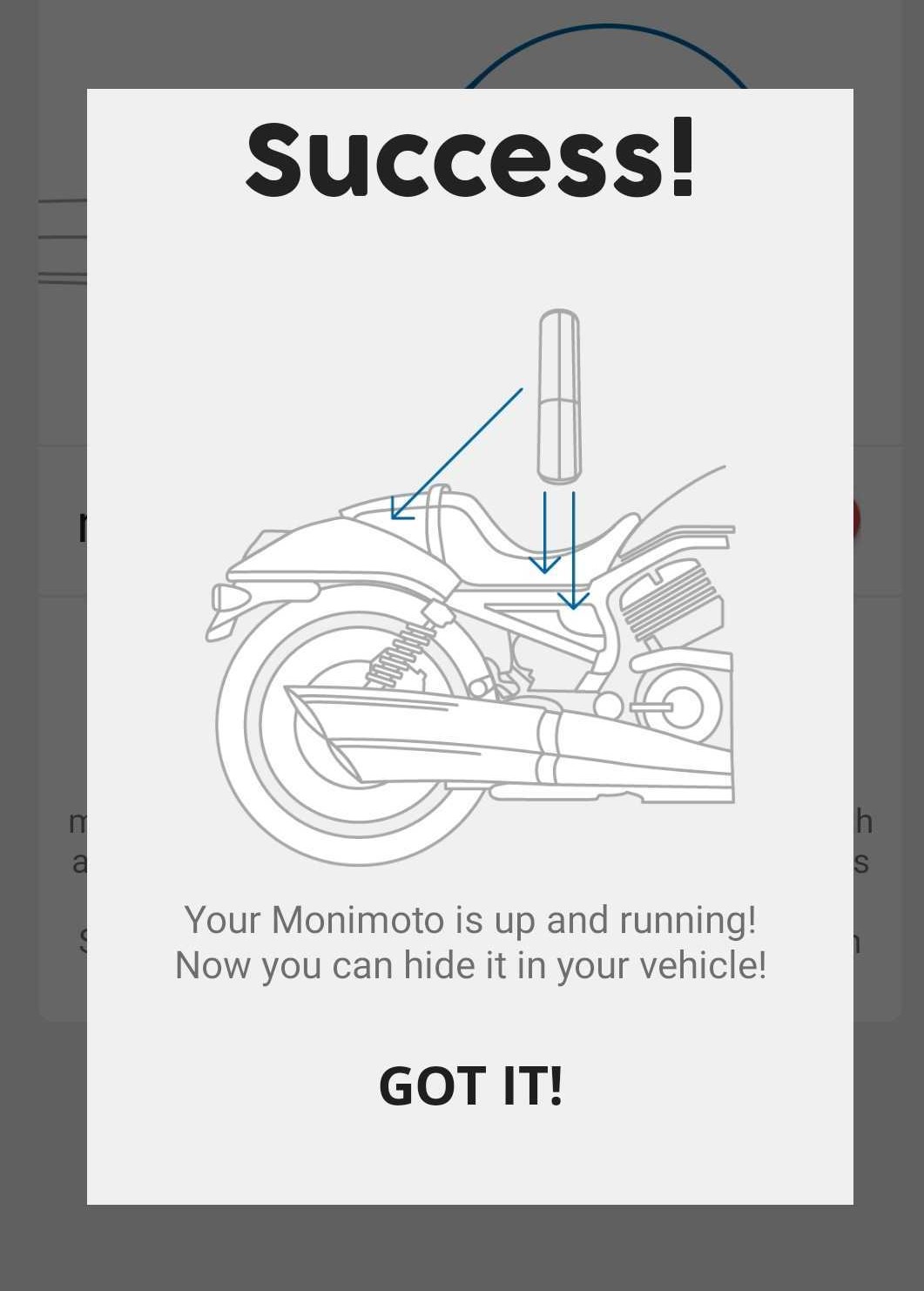 If the pairing was successful, you will see the screen below, which means that your Monimoto is ready for use.
Only 'READY' and the green check status mean that your setup was completed successfully.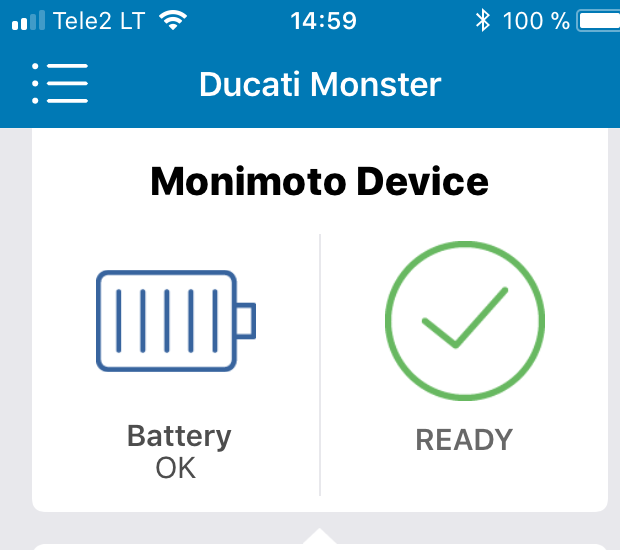 If it does not have green 'READY' sign, please unpair it and go through the pairing process again. Here is how to do it: